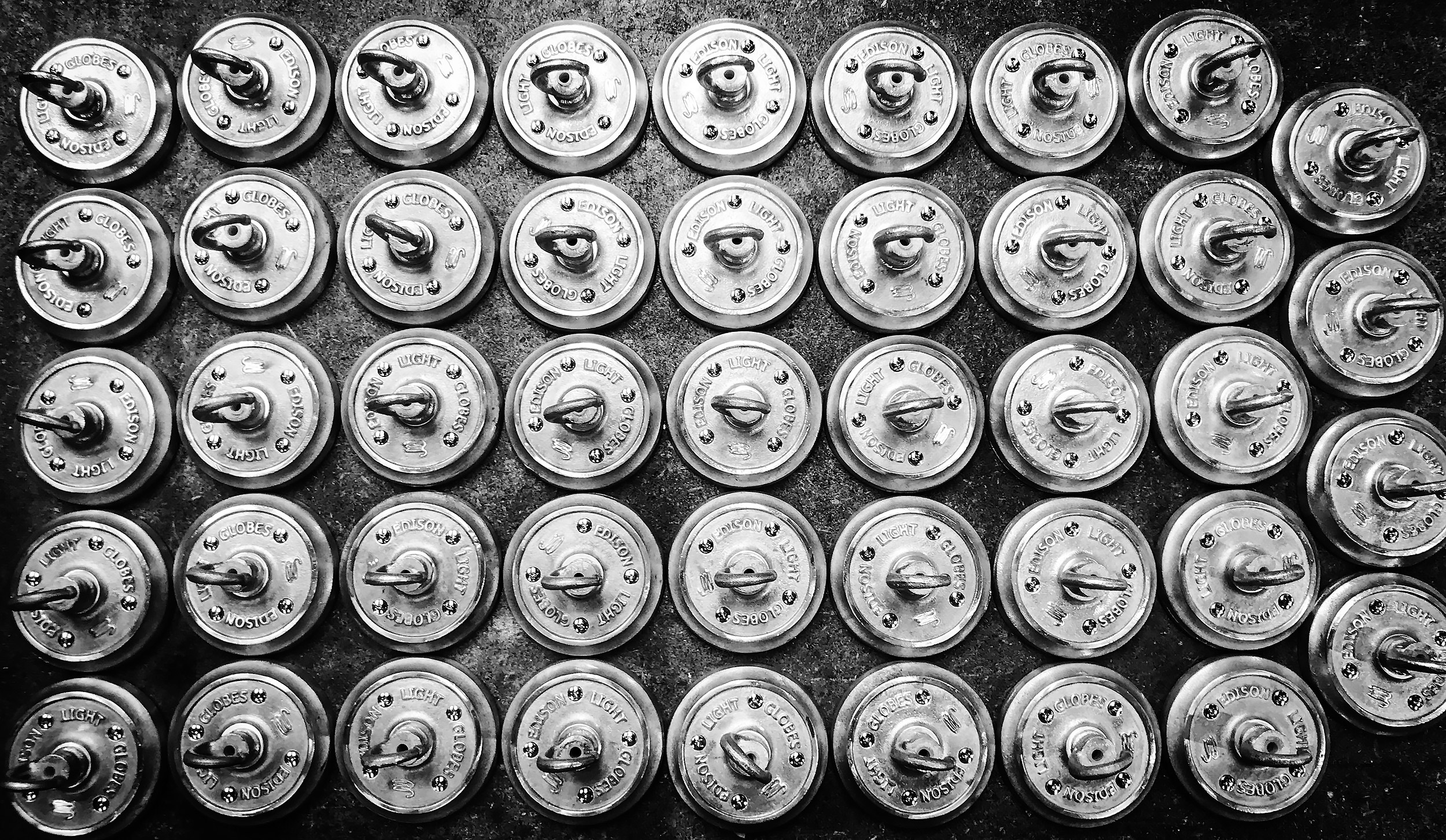 We started with a cast iron pipe flange component that was intended to make for a more appropriate mount that both attaches to and covers a standard J-Box. This is a two part component with a pressed steel mount plate that attaches to the j-Box and a rough cast cover plate that then attaches to the mount via 4 screws. The center thread of this component is 1/2″ NPT standard pipe.
The ELG line of Cast Canopies is a great place to start your DIY project.
They can be used in a multitude of ways, and not limiting them to just J box duty. Traditionally these cast canopies are used for connecting to an electrical j box, and support a 1/2″ NPT thread, so you can add things like a Hook for chain or cable, Cord Grip for a pendant to support your wire, and 1/2″ plumbing pipe.
While the Cord Grip and the Hook are usually standard for pendants and chains for lighting, the 1/2″ pipe adds a new dimension to the mix. Now with parts from our store and your local hardware proprietor, you can create endless ideals on lighting, Hanging Kitchen Pot Racks, or anything that you need a solid mounting point to work with 1/2″ Plumbing Pipe.